See on Scoop.it – Political News Updates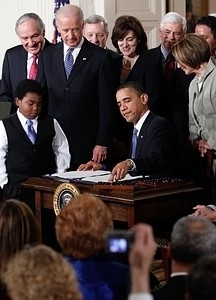 by Rick Ungar
One of the key talking points consistently mouthed by opponents of the Affordable Care Act is their declaration that the law wrests control of healthcare out from the hands of the consumer and places it squarely under the control of the federal government.
And yet, the meme—like so many others employed by dedicated Obamacare bashers— is simply not true.
Now, we can prove it.
You have likely never heard about the section of the ACA that provides federal loans to help launch consumer owned and controlled health insurance plans. The money is available for insurance plans showing a reasonable chance for success, are owned by the membership (people like you and I) and operated by a board of directors where members comprise the majority -not passive investors looking to make a buck.
It is health insurance by the people and for the people.
See on www.forbes.com